The No. 1 Luxury Childrens Accessory brand - The Designers take you behind their success!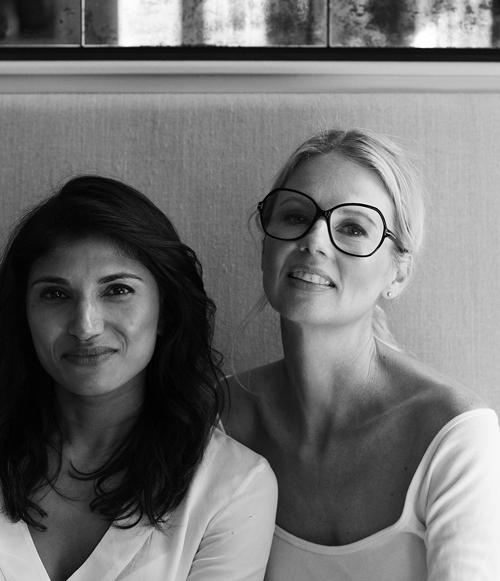 New Zealand designers, Jayna Lala and Meegan Rupe, created Sienna Likes to Party in 2011 through their passion to bring beauty and magic to accessories for children. The designers believe that all children should remain wild and free in spirit for as long as possible. They design for the modern princess!
Sienna Likes to Party are the leaders in the market for luxury bespoke special occasion accessories for Children. Their collections include luxury Garlands and Halos, Headbands, hair clips, sashes and jewellery.
Sienna likes to Party is all about Attainable Luxury, without compromising on design and quality.  When a customer purchases a Sienna Likes to Party piece, they are safe in the knowledge that they have acquired a unique and treasured keepsake.
Being New Zealand designers, they bring a fresh point of difference to the style, feeling and execution of their brand. Whilst they are inspired by Victoriana and turn of the century costumery, which usually involves embellishment and detail, naturally their New Zealand aesthetic of simplicity, free spirit and beach boho, shines through in their collections.
The Designers draw from a wealth of experience throughout their careers in fashion design, fashion buying, marketing and retail management on an international platform. 
They are inspired by the bygone glamour, Victoriana and Turn of The Century fashion, however they bring fresh modern twist with a flavour of beach bohemian princess, and the wild and free that reflects their New Zealand spirit and lifestyle.
They began selling to niche bridal and childrenswear boutiques throughout Australasia. The brand began to gain attention from other parts of the world very quickly. Meegan and Jayna then went on a journey to expand their brand into UK and Europe, Middle East and Asia, where they continue to grow their business to include high end, international department stores and retailers.
They have recently added two new product categories to their collections – Couture Pearls, a collection of keepsake freshwater pearl accessories and Lux Jewels – a collection of statement, embellished jewels. 
They share their Creative Process....
Meegan and Jayna are treasure hunters! They travel together to be inspired and excited about their surroundings and to source beautiful fabrics and gems from around the world to create their collections. Designing is an ongoing process which can be inspired from the smallest of finds, such as finding vintage laces in an antique market in London, to trinkets on the streets of Tokyo.
 They bring all of their inspiration from their journeys, back to their design room and begin their creative process……mood boards, colour pallets, sketches, fabrics, jewels everywhere, often burning the midnight candles together, to visualise and create their collections for the season.
Their process then takes them to source the very best and unique materials, such as laces, fresh water pearls, Swarovski crystals, diamantes, their laces, tulles and chiffon are dyed to match their colour palette for each season.
They then begin their work with their highly skilled team of craftsmen, this can take weeks, as they work through each design every step of the way, down to every intricate detail, including the placement of every pearl and diamante on their gorgeous pieces.
The most exciting and exhilarating part of the process for us is to begin to see our designs come to life. We start to see our prototypes, and they are always so amazed by the beautiful work achieved by their team. Everything is hand stitched, threaded and woven with precision and pride.
With the prototypes in front of them, they critique every part of each design; looking to add that extra detail, this gives them that bespoke edge and sparkle…. what little Princess can resist a little more magic!
 This process now complete, they then have a truly one of a kind collection, that is in line with their passion to create uniqueness.
 Their designs our loved by Children of all ages and are equally loved and adorned by their mothers. They are often pieces that are cherished and become family heirloom pieces and have been part of many special occasions.
They use high Quality components such as fresh water pearls, Swarovski crystals, cut crystals, and lace they often utilize vintage fabrics and gems. The product is made meticulously by hand.
In their collections you will find garlands, hair adornments, lux Clips, halos, Crowns, lux sashes.  The latest addition to their collection is a range of Lux Jewels, including statement necklaces and cuffs, which are fast becoming a signature for the brand. 
 Jayna and Meegan pride themselves on their attention to detail from design to the execution of the brand.  They collaborate to design each and every piece within the Sienna Likes to Party Collections with a commitment to uniqueness, high quality and craftsmanship.
They continue to work with a highly skilled design and production team to fine tune and produce beautiful accessories.  Each piece is meticulously handcrafted.  The beads, pearls and crystals are hand threaded and the embellishments are hand stitched, creating a truly exceptional one of a kind luxury accessory.
Jayna and Meegan are dedicated to utilising only the very best of materials when creating their designs.  You will find throughout the collections beautiful gems such as Fresh Water Pearls, twinkling diamantes, Swarovski and cut glass crystals, and vintage.
Sienna Likes to Party, continues to be a coverted brand worn by celebrities and Modern Princesses!