Our Favorite Celebrities Wearing Headbands - Plus Tips How You Can Get The Look
Posted by Caroline Soriano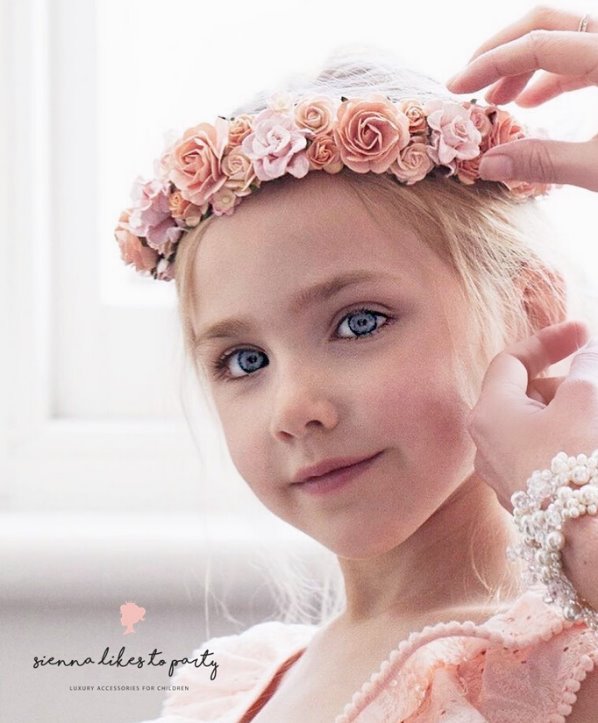 If you think headbands aren't trendy anymore, think again.
We've scouted the best accessories that celebrities love and we found out that it's none other than -- surprise, surprise -- headbands!
Sure, scrunchies and barrettes have always been a favorite but there's something special about this headpiece. Not only does it keep your hair out of your face, but it also gives an instant goddess vibe.
No wonder, some of the well-known celebrities are wearing headbands not only on their Instagram (and other social media accounts) but also on the red carpet.
The best thing about this is that there are various options to choose from, some of which we probably don't know unless we've seen A-listers wear it themselves. Who knows headbands can be so much fun?
So, without further ado, here are our favorite celebrity headband looks --- and tips on how you can get that look!
Jessica Alba Wearing Black, Knotted Headband
Black has always been a color that exudes glam and luxury. No wonder Jessica Alba has managed to achieve a simple yet elegant look during the 59th Monte Carlo TV Festival in Monaco this year.
Get That Look
Jessica has clearly mastered the art of natural beauty so if you want to copy this look, you don't have to worry about being too extra. All you need is a black, knotted headband, preferably silk, and that perfect smile.
Janelle Monae Wearing Gold Headband With Studs
Janella Monae is already a beauté but she looked more red carpet-ready when she finished her attire with a golden headband embedded with gems. It's a classic look when you want to catch the hearts of the crowd. 
Get That Look
For pretty princesses who want to achieve the same look, you can simply pull your hair with our Tiffany Pearl Flower Girls Headband. It's easy-to-wear and it matches almost any color of your attire. You can wear it on any occasion, especially when you want to make the coming holidays brighter and more special.
Pixie Geldof Wearing Tiara-Inspired Headband
The model-singer star has once again proven that she's a queen. Matching her black velvet top are pearl earrings and tiara-inspired headband -- sophisticated and undeniably stylish. Surprisingly, it's not difficult to copy her style.
Get That Look
Almost every girl's dream is to become a princess and while plastic tiaras are everywhere, you can only achieve elegance when you invest in quality headbands, such as our Carina Star Designer Princess Crown Garland. This is the perfect headband for girls who want to unleash their inner queens.
You can also check this link for more royal headpiece collections.
Kate Middleton Wearing Black, Bedazzled Headband
And speaking of royal, her majesty -- Kate Middleton. The Duchess of Cambridge has truly mastered how to stun people with her looks. She's pretty, confident, and she knows how to make a simple yet elegant headpiece really stand out, such as the one she's wearing below. 
Get That Look
Whether you're a fan of the Duchess of Cambridge or you simply adore her sense of fashion, the first thing you have to practice is your grace and confidence. Carry these two things with you all the time and of course, don't forget to accessorize! Match your dress with a black headband, such as our The Joya Diamante Flower Designer Girls Headband and you're good to go.
Angelina Jolie Wearing Studded Headband
When it comes to being bold and edgy, Angelina Jolie is one of our top choices. The Maleficent star paired her studded headpiece to a lacy, black top and we couldn't help but love the entire look!
Get That Look
Despite being villainess, it's one of the characters we love (admit it, princess) and lucky you, it's easy to grab her look. If you've always been plain and simple, now's the time to pick a bolder design, such as our Caressa Classic Pearl Designer Girls Headband and Zuzu Diamante Headband.
Trust us, it's too pretty that even your level of confidence will improve.
Gal Gaddot Wearing Pearl Headband
And now, one of the best superheroes of all time -- Wonder Woman! Gal Gaddot's look on this year's Met Gala was simply irresistible. It's everything you need when you want to be extra. Huge pearls and crystals matched with a lacy, white top anda wide, beautiful smile -- anyone who wears this can simply knock someone out.
Get That Look
Wondering how to get wonder Woman's wonderful look? Simply wear a flattering white top and a pearl-crystal bedazzled headband, such as our Juileta Pearl Designer Girls Headband.
Charlize Theron Wearing Crusted Crystal Headband
You can never go wrong with crystals and Charlize Theron has proven that with her 2012 Golden Globes. It might be a few years ago but this outfit is still worth talking about. It's the perfect kind of glam you need for every type of occasion. 
Get That Look
If you want to bring your sparkle everywhere, just like Gal, our Angel Flower Crystal Designer Girls Headband can help you achieve the look in a snap. Match it with a white, lacy top and stunning earrings and you're all set.
Here are more stunning collections to choose from:
We hope we inspired you with our favorite celebrities' looks and for more style guide, subscribe to our newsletter and follow our social media.
Keep shining!