Spotlight: On Statement Rings with sparkle!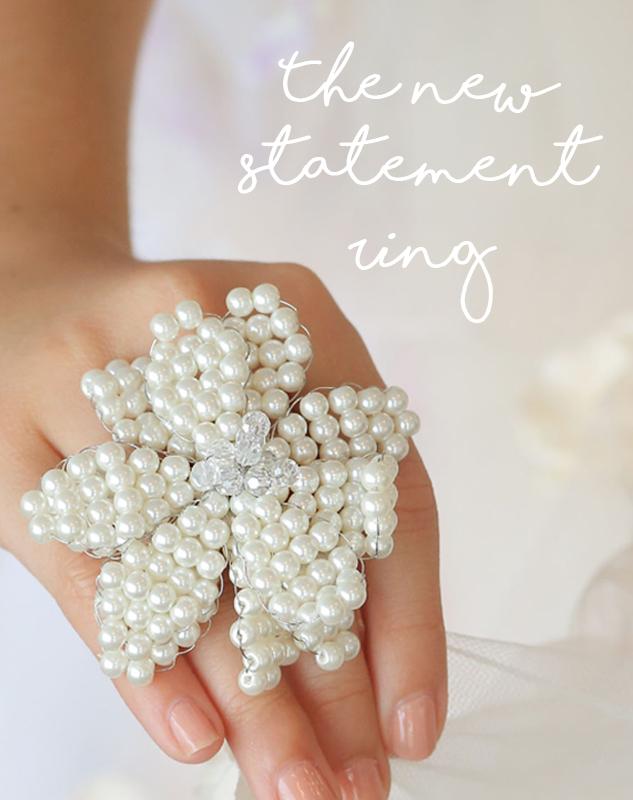 Our Sienna Likes to Party statement rings are the perfect finishing touch to any outfit.  We are obsessed!
Each of our rings our entirely made by hand with dozens of hand cut crystal and pearl beads creating gorgeous statement pieces.  Each ring has co-ordinating jewelry and hair accessories.
Here are our favourites:
The My Heart Ring is available in a the most beautiful sparkling colours, we love to pair the my heart ring with both the Titania Bracelet or the Elara Cluster Crystal Bracelet.  There is a gorgeous matching headband too......The Galexia Crystal Headband
 We have a My Star Ring for each of our Sienna Likes to Party Colour pallettes.  We are loving our new Fushia and Metalic Purple Colourway.
 Our Fushion My Heart Ring simply glistens with its matching Elara Cluster Crystal Bracelet.  Our rings are completely adjustable to fit every little princess!
Our soft pink clear cut crystal My heart ring, is soft and sparkling in colour, so is perfect to tone with other classic Sienna Likes to Party colours such as our soft white, blush and lilac pieces. In this instance the ring is worn with our Lilac in Name Crystal and Pearl Bracelet
The Adelia Bow Ring makes such a pretty statement!  The statement bow is made from luxury soft pink Organza. The bow is then hand stitched with dozens of clear cut crystals of varying sizes.  This ring looks gorgeous with the matching bow headband, The Mystical Princess Bow Headband.
The Mini Shades of White ring is an intricate flower design hand threaded with cream pearl and clear cut crystal beads.  This style makes the perfect Flower Girl Keepsake Accessory.  This style matches perfect with our Mini Shades of White Hair Clip and the Gardenia Pearl and Crystal French Comb.
Part of our latest collection,  The Stargazers and Dreamers Collection The Brightest Star Ring is a gorgeous sparkling handmade piece that co-ordinates with a gorgeous statement necklace.....The Pandora, a fabulous headband, The Electra and the stunning statement bracelet The Elara
The Wild Rose Ring from our latest "Hello Beautiful" Collection is a pretty handmade ring, that is contructed with dozens of cut crystals and beads to create a beautiful stylised rose.  This style is available in three soft colourways.
The Sonnet Ring is one of our favourites and part of the "Hello Beautiful" Collection.  It is also available in soft translucent white.
The Alice Bow Ring is part of our new statement ring selection.  It is a hand threaded soft blush 3D effect pearl bead bow with a sparkling clear cut centre.  This style is also available in white pearl.
The Princess of Pearls Ring is the quite simply the royalty of our Statement Ring Collection.  A standout ring fit for a princess.  It co-ordinates with many of our hair adornments in the Sienna Likes to Party Collection such as the Princess of Pearls Headband.  See this ring below in blush.....simply stunning.
All of our latest Sienna Likes to Party rings are now available in our Statement Ring Edit.  Have fun choosing!
Posted in

bestflowergirl, blog, bridal, bridalpartyaccessories, designer hair accessories, designergirlsaccessories, flower girl, flowergirl, flowergirlaccessories, hair accessories, headband, kids fashion, pearl headband, siennal likes to party, special occasion, Weekly Inspiration