Update: From the Designer's Desk!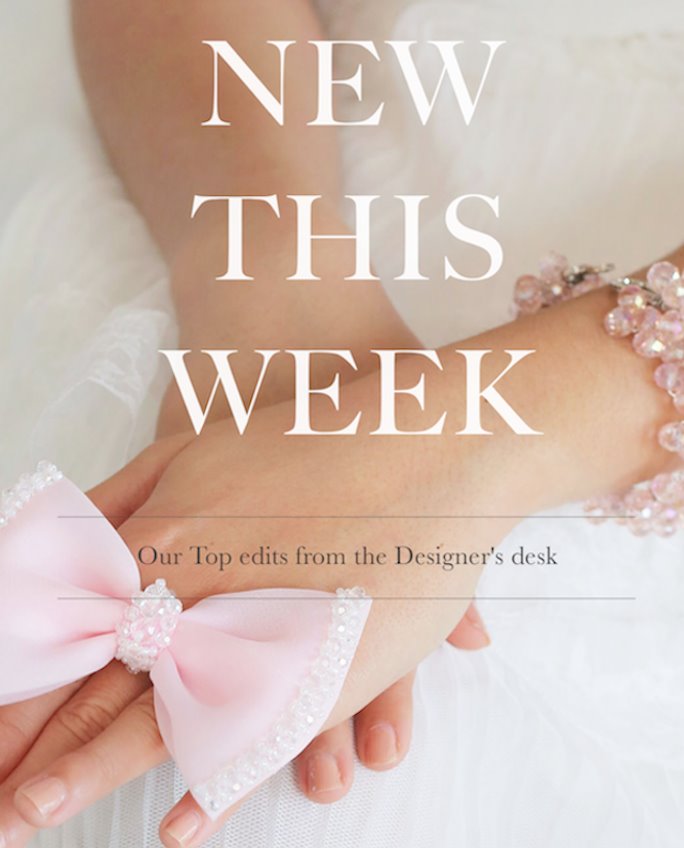 The Creators of Sienna Likes to Party, Jayna and Meegan are excited to launch their two new Capsule collections - The "Hello Beautiful" Collection and The "Stargazer and Dreamers" Collection.  Today on our blog, we share with you some of our favourites from the "Hello Beautiful" Collection!
Lilac is our latest obsession.  It is a new shade to our classic Sienna Likes to Party Colour Pallette.  Pretty much all princesses that we know love pink and purple, so we are in love with our latest arrivals!  Highlights in this colour pallete are the Autumn Flower Hairclip, The statement Taffy Bow Headband, and our ever favourite and classic, The Caressa Designer Pearl Headband!  Each piece has a gorgeous co-ordinating ring, bracelet or necklace.
We are obsessed with our new statement ring collection here at Sienna Likes to Party.  The rings are designed to really give that extra sparkle and co-ordinate with our hair accessories and other jewelry.  Each piece is entirely hand made and hand threaded, in the same manner as all of our other designs.  Highlights from our "Hello Beautiful" Collection are The Lyra Crystal Butterfly Ring, The Wild Rose Crystal Ring and the Sabrina Crystal Flower Ring.
The Alya Headband is our absolute favourite design from our latest collections, we have fond memories of how the design developed from its original design, this piece has taken hours to create.  The Alya is available in four different colours including a sparkling pastel multi colour and has a matching necklace called the Hope Flower Statement Necklace.  These styles are perhaps some of most elaborate and excuisite we have designed styles yet.
1 comment