Photo Shoot: "Gold and Silver Minis" featuring Sienna Like to Party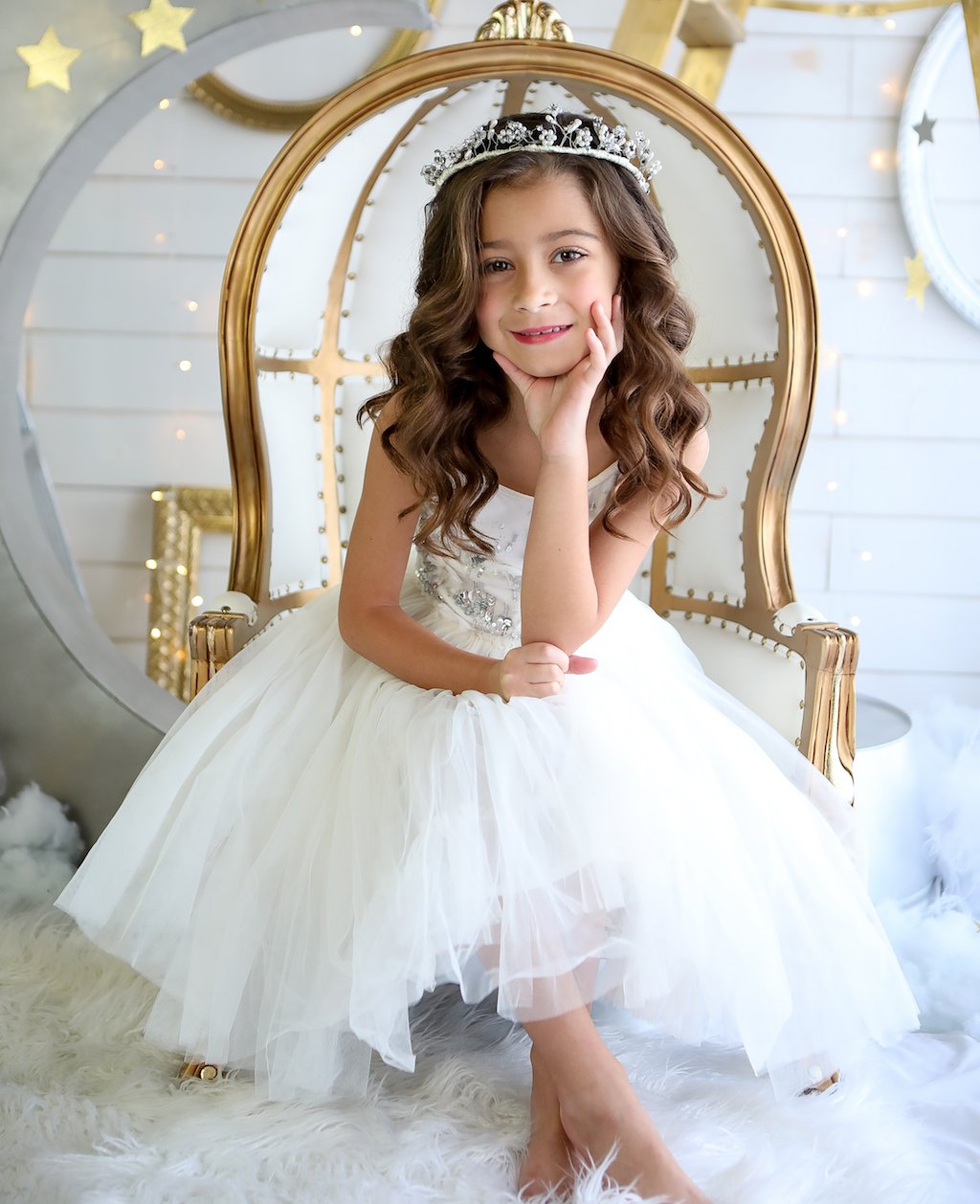 We just love this photoshoot "Gold and Silver Minis" featuring Sienna Likes to Party Accessories.  In our blog today, we share some of the beautiful images from the shoot.
Photography by Nichole Lee Photography
We just love Nichole's use of props and lighting to create the luxury yet whimsical silver and gold feel.  This little princess wears our Sienna likes to Party Queen of the Pearls crystal and pearl Headband.
Nichole captures the perfect happy moment between two princesses in this image, both girls are wearing Sienna Likes to Party Crystal Headbands.
Such pretty pastels here with layers of soft pink tulle - so fairy like in here Tutu Du Monde dress and Sienna Likes to Party -  Queen of the Pearls  headband which is one of our most popular and classic styles.  Both available Raineys Closet.
We love those eyes....this gorgeous Princess dressed in pale gold and stars, wearing our Sienna Likes to Party encrusted crystal Victoriana Crown in Blush.
Nicole at Nichole Lee photography specialises in Family, Wedding and Newborn photography.  She is a full time Mum of  3 little children.  She loves watching my three children grow and change every day!  As a photographer she enjoys capturing magic moments with her camera for families across the state of Maine.