Inspiration: Ways to wear Sienna Likes to Party's Hair Garlands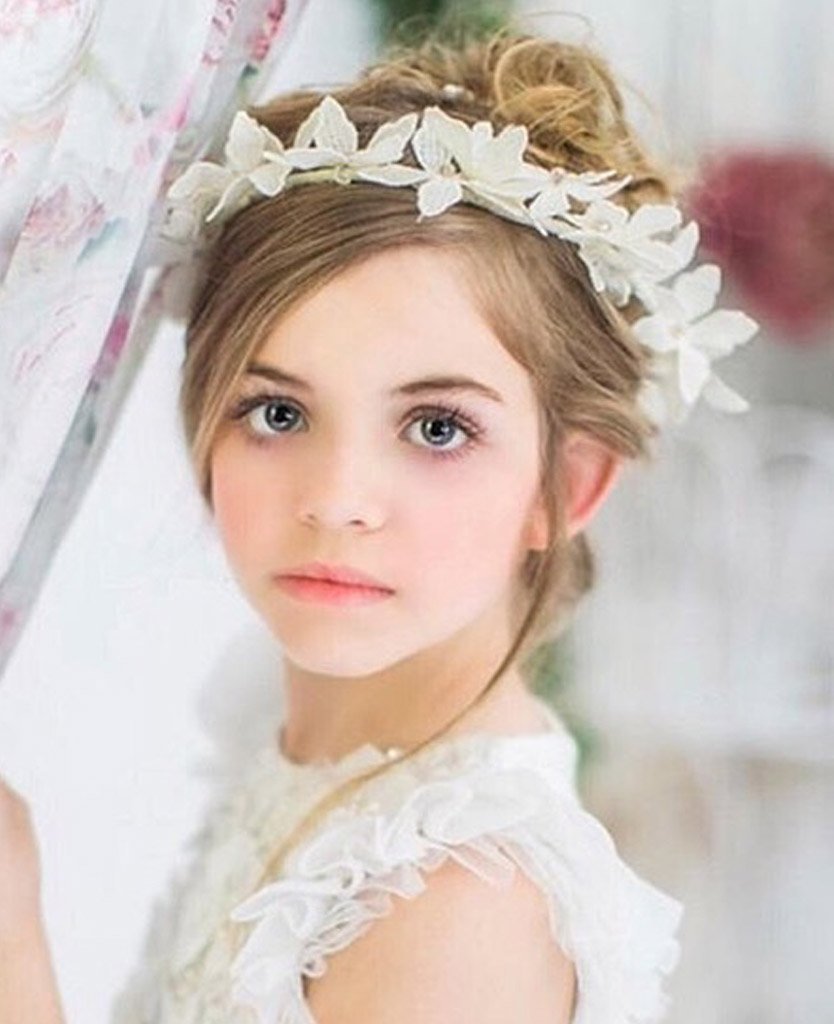 Garlands
are very versatile and can transform a little girls dress to give a gorgeous bohemian feel, a touch of
beach boho
, or garden party vintage, depending on how they are worn and the hair style.
Wearing the hair up in a tossled but styled way can give an elegant yet natural style, with the
garland
worn on the top of the head as a crown.  Here our Little Goddess Hair Garland in cream with soft lace flowers and crystals creates a stunning
Flower Girl
look.
Sienna Loves to Party
loves natural bohemian style.  The most encrusted crystal and pearl style such as our
Lady Jane Hair Garland
can transform to create a relaxed boho style by wearing it across the forehead with the hair loose and tossled.
Our
Hair Garlands
are often tied with lace ties so that they can be worn any way and fit any head comfortably, every the little ones and also can be worn as a beautiful dress sash or necklace!
Our
Antique Jewel Hair Garland
with lace tie backs is a stunning piece that is very vintage inspired.  Here it is positioned as an Alice Band, for a classic feel.
This style can also be worn as a classic hair garland, across the forehead and also as a necklace or dress sash.
#love #siennalikestoparty #flowergirl #princess #flowergirlaccessories #girlshairaccessories #designergirls #headband #pearlheadband #designerbridal #luxurykidswear #kidsfashion #hairgarlands #howtowearhairgarlands
Posted in

bestflowergirl, bridal, bridalpartyaccessories, designer hair accessories, designergirlsaccessories, flower girl, flowergirl, flowergirlaccessories, hair accessories, headband, kids fashion, siennal likes to party, special occasion, Weekly Inspiration