The Ultimate Flower Girl Guide [Part 1]: From Flower Girl Tradition To The Best Flower Girl Dress, We Got It All Covered!
Posted by Caroline Soriano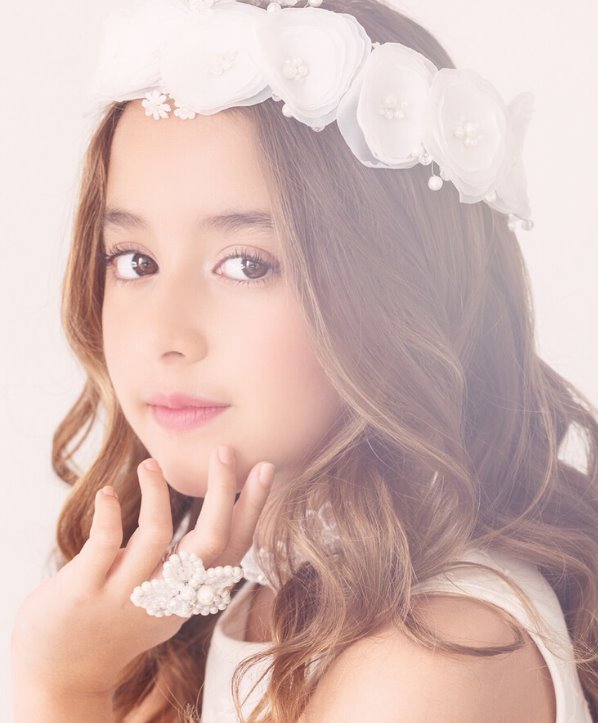 Knowing your little girl is walking in the aisle -- not as the bride but as the princess of the celebrant -- is both exciting and overwhelming.
As a mom, you are worried about many things.
How long does she need to wait before the ceremony starts? Can she walk down the aisle without getting distracted? What dress is she going to wear? Does the flower girl have to throw petal?

While we can't help you resolve all hullabaloos, we're here to cover one of your biggest dilemma -- your child's flower girl's dress. Plus, we'll give you additional tips on how she'll stand out from the crowd and steal everybody's hearts.
But before we do so, let's have a quick throwback on when and where the tradition of having a flower girl started.
P.S.
We also got a Part 2 of our Ultimate Flower Girl Guide to give you more details so feel free to check it out!
How And When The Flower Girl Tradition Started
If you think the tradition of having a flower girl in a wedding started a long time ago, then you're right.
The idea of having a little girl walk down the aisle goes back to the Renaissance where "young virgins" bring a sheaf of wheat for prosperity and fertility or strands of garlic to drive bad luck and evil spirits away.
Other than that, the role of a flower girl at a wedding is powerful. It shows the transition of the bride from childhood to womanhood. It also represents family, showing the celebrant's newlywed's role as a mother and wife.
Now, if you're wondering why flower girls today throw flower petals rather than carry garlic or sheaves of wheat, it's influenced by the Elizabethan and Victorian era.
Centuries ago, the attendees would sprinkle rosemary leaves or flower petals from the bride's abode to the place where the wedding is held. Meanwhile, flower girls during the Victorian era bring floral hoops to symbolize never-ending love. They were also dressed in white, just like what flower girls are usually wearing today.
Speaking of today's wedding trends, some occasions won't require the little girl to carry flower petals or floral hoop. They are allowed to throw confetti, blow bubbles, or bring teddy bears instead.
What Should A Flower Girl Wear?
Just like garlic, wheat, and floral hoops, there are a lot of major changes that happened. Before, a simple white dress is enough to allow future use. Now, the color and design can be anything, depending on the wedding's motif.
Normally, it's a white or ivory ball gown or a tea-length dress stylish enough for the event. But then again, it depends on the celebrants' decision.
While some newlyweds choose the design for their wedding entourage, some celebrants will leave the decision to you so be sure to watch out for the latest flower girl dress trends for a more stunning look.
Tips On How To Choose The Best Flower Girl Dress For Your Kid
Dress Up Like The Mini Bride
As far as symbolism goes, some flower girls are dressed up as the little version of the bride. This means getting a dress like the one that the newlywed is wearing -- or close to how it looks like.
However, keep in mind that some attendees may not ratify your child's look if the dress she'll be wearing looks "too grown-up" or revealing. Remember, your little girl represents the bride's transformation from childhood to womanhood so be sure to keep it sweet and innocent.
Now, the fun part. While the look can depend mostly on how the bride will be styled, you can bring out your kid's uniqueness by incorporating quality accessories. Put on a Carina Star Designer Princess Crown Garland on your little girl's head or add a stunning piece, such as the Princess Pearls Designer Girls Ring.
Then again, your girl is not limited to wearing one type of dress alone. As long as the celebrants permit, your child can wear other colors. Even black dresses are a thing today.
Other pretty flower dress colors include light pink, blue, purple, or other pastel colors. You can even choose something metallic for your child's attire.
Check out our Top Picks For The Best Flower Girl Hair Accessories. 
Of course, be sure to let the child know what she's going to wear. Let her choose a dress or share an idea of what she wants. The more she likes her flower girl dress, the more confident she'll be while walking down the aisle.
As for the accessories, you can have fun adding dazzling jewelry that goes along with the dress. Perhaps, a little flower girl crown?
At this point, some might think of buying "just any" accessories but if you want something your child can keep and even pass on, we suggest that you invest in high-quality jewelry for flower girls that will not only keep your child empowered and confident but also, lasts for a long, long time. 
While you can match the pieces to your little girl's dress, you can go extra by adding accent colors.
We hope you find this post helpful and informative and if you have any comments or suggestions, please feel free to share your thoughts below.
Thank you!